Environmental, Social, and Governance: ESG Truth or Tale?
February 16, 2023
1:00 PM - 2:00 PM ET
Webcast
ESG (Environmental, Social, and Governance) investing is becoming increasingly popular, as more investors recognize the potential financial benefits of considering a company's environmental and social impact in addition to its financial performance. However, there are also a number of issues that have arisen with ESG investing.
Our event will discuss a few of the many issues that have arisen with ESG investing. However, it's important to note that as the ESG investing field matures and more data and guidelines become available, these issues may be addressed. However, we think that the playbook that is being written can not be is incomplete and needs to take in points of view from a diverse section of stakeholders, not just financial professionals.
The Securities and Exchange Commission (SEC) is the primary federal regulator of securities markets in the United States. The SEC has not established specific regulations or guidelines for ESG investing, but it has issued guidance to companies and investment advisers regarding their disclosure of ESG-related information.
In February 2020, the SEC issued interpretive guidance that addresses the application of existing SEC rules and regulations to climate change-related disclosures by companies, in particular, "in the context of their business and their financial condition, including how their businesses and financial condition may be impacted by climate change risks and how companies are managing those risks."
The SEC also clarified that ESG disclosures and performance should not be misleading or inconsistent with other financial disclosures to the SEC, and that companies should be consistent in the way they report their ESG data and performance.
As for investment advisors, SEC has provided guidance stating that Advisers to investment companies, should consider how Environmental, Social, and Governance (ESG) factors may be relevant to the fund's investment goals and strategies, and how they would integrate such considerations into their investment process.
In summary, while the SEC has not established specific regulations for ESG investing, it has issued guidance that companies and investment advisers should be transparent and consistent in their disclosure of ESG-related information and not making misleading claims.
Resources listed below provided courtesy of Duel Glass, Principal
1. Blanket bans on fossil-fuel funds will entrench poverty An article in Nature.
2. Household air pollution World Health Organization article
3. Clean Coal Is Crucial for American Jobs, Energy Security, and National Supply Chains | Department of Energy US Department of energy
4. Saudi Aramco: Biased ESG Policies Will Undermine Energy Security | OilPrice.com
5. Why The White House Is Wrong About Oil Major Share Buybacks | OilPrice.com
6. Bettering Human Lives - Liberty Energy ESG Report - libertyenergy.com
7. Liberty CEO, Chris Wright, Responds to WSJ Article - libertyenergy.com
8. Chris Wright - Energy & Health Presentation.
9. The Dual Challenge: Energy and Environment | Scott Tinker | TEDxUTAustin
10. The Switch Documentary - YouTube
12. Presentation by Dr. Scott Tinker - An Honest Conversation about Energy, Economy and Environment - Senator Yaw
14. Archive - Energy Talking Points by Alex Epstein
15. Resources from Alex Epstein | Center for Industrial Progress
16. The Moral Case for Fossil Fuels | Alex Epstein | Talks at Google - YouTube
17. MCFF Handout 20160708 Summary of The Moral Case For Fossil Fuels
What should be our guiding star as we evaluate profits & people?

Lack of standardization: There is currently no widely agreed upon set of guidelines for what constitutes "good" or "bad" ESG performance, which can make it difficult for investors to accurately compare the ESG performance of different companies.

Lack of transparency: Some companies may make claims about their ESG performance without providing enough detail to allow investors to independently verify those claims.

"Greenwashing": Some companies may make superficial changes or make misleading claims about their ESG performance in order to appear more environmentally friendly than they actually are.

Lack of data availability: not all companies provide a comprehensive and consistent data set to evaluate on ESG performance.

Conflicting interests: as there are different investors, companies, and regulators involved in ESG , this creates many conflicting interest, and it is hard to align them all to have a common objective.

Limited performance history: ESG strategies are a relatively new investment area, so there is less historical data available to assess the long-term performance of these strategies.
Event Recording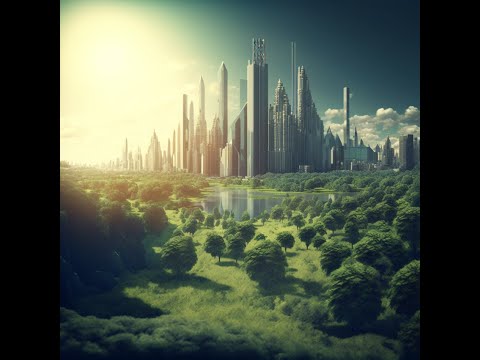 Environmental, Social, and Governance: ESG Truth or Tale?
Speakers
James Trapp

Title

President

@

Company

Star Human Capital LLC

Role

Speaker

James is a keynote speaker, author, and strategic advisor to individuals and organizations.

His mission is to inspire people to unleash the highest version of themselves, so they achieve their most audacious personal and organizational goals.

James has culled from his various careers - CEO of an international nonprofit, trial attorney, and spiritual leader - a diverse set of skills that have coalesced to give him a unique perspective to support:

• Executives seeking to up-level their leadership game

• Leaders and managers who want to create highly effective teams in our increasingly diverse and global workplaces

• Speakers – whether inexperienced or seasoned – intent on becoming influential communicators.

The foundational piece of all his work it to create the right mindset. With our world undergoing one of the most significant paradigm shifts in contemporary history, technical expertise and know-how is crucial but insufficient to navigate this change. A transforming mindset is essential to traverse today's complex, fast-paced, diverse, and global marketplace.

By applying mindset principles, James has been able to:

• Develop the ability to see the best in people in their worst of circumstances

• Inspire a core group of people to grow a stagnant nonprofit community and 4X its membership and 10X its annual revenue

• Up-level leadership skills to rebrand and refocus a sprawling international non-profit association by applying the principles of Enlightened Leadership and creating highly effective teams

• Go from being someone who avoided public speaking become one of the most effective speakers in his field. This journey not only helped him develop the tools needed to become a sought-after inspirational speaker but also well served him to coach others to improve their leadership and communication skills vastly.

James has a bachelor's degree in Economics from Princeton University, a Law Degree from the University of Florida, and a Master's in Theology from Unity Institute.

Rick Stone

Title

Founder & Managing Partner

@

Company

Palm Beach Investment Research Group

Role

Speaker

Rick Stone earned his J.D. from Columbia Law School, Mr. Stone has amassed extensive legal expertise, dating back to his earliest experience as a law clerk for the Honorable Charles Sifton of the United States District Court for the Eastern District of New York. Rick is a former partner at one of the countries oldest law firms, Cadwalader, Wickersham & Taft. He has been Lead Counsel on several major high profile successful consumer and securities class actions. Rick dedicates a substantial portion of time to philanthropy and is involved with numerous local and national charities such as the Community Foundation for Palm Beach and Martin Counties. Currently, Rick serves on the executive committee of Junior Achievement of the Palm Beaches, and teaches economics at Palm Beach Lakes High School as part of its volunteer program that teaches pre-law programs at local high schools. Rick is an adjunct law professor at Shepard Broad Law School, Nova Southeastern University. He is President and Co-Founder of the Palm Beach Investment Research Group Inc., a membership based not-for-profit corporation comprising a group of family offices and other active investors.

Theresa Gusman

Title

Chief Investment Officer

@

Company

First Affirmative Financial Network

Role

Speaker

First Affirmative's Chief Investment Officer, Theresa Gusman, is on a mission to change the way companies, advisors, and individuals see their investments. Gusman's commitment to incorporating environmental, social, and governance (ESG) issues into investment decisions began early in her 30-plus year investment career. She understands the full investment process, from research and portfolio management to asset and wealth management leadership roles, including Senior Portfolio Manager, Global Head of Equities, and Global Executive Committee Member at Deutsche Bank.

Theresa's commitment to sustainable, responsible, and impact (SRI) investing is driven by her fiduciary responsibility to clients and strong belief that ESG issues are financial issues that can affect performance and risk -- in addition to being the right thing to do. She is convinced that clients' financial and impact objectives are attainable simultaneously.

First Affirmative's unique AffirmativESG platform provides a unique, proprietary foundation for analysis, assessment and measurement. All of these factors combine to help Gusman in her work toward making sustainable, responsible, and impact investing accessible to all.

Duel Glass

Title

Principal

@

Company

Glass Family Office

Role

Speaker

Duel Glass is a visionary entrepreneur and philanthropist who has dedicated his life to making a positive impact on the world. With over two decades of experience in the business world, he has established himself as a leader in the industry and a pillar of his community.

As the Principal at Glass Family Office, Glass Center for Sustainable Community, and Glass Minerals Co., Duel has demonstrated his expertise in managing and growing successful businesses. He has a keen eye for opportunity and a deep understanding of how to build a sustainable future for generations to come. This is reflected in his passion for agriculture, biology, and humanity, which he brings to his work every day.

But Duel's impact extends far beyond his business endeavors. He is a true humanitarian, using his resources and influence to support numerous charities and environmental conservation initiatives. He is a firm believer in the power of positive change and has made it his mission to make the world a better place for everyone.

Duel's education at Texas A&M University and The University of Texas at Austin has provided him with a solid foundation for his career. He is a scheduled, practical, and inspiring individual who motivates others to achieve their full potential. With his drive and determination, Duel is making a difference in the world and leaving a lasting legacy for future generations.

Ravi Gupta MD

Title

COO, Co-founder and Managing Member

@

Company

Viking Capital

Role

Speaker

Ravi Gupta MD is the COO, co-founder and managing member of Viking Capital Investments, LLC (Viking Capital). His focus is operations, value-add renovation, asset management and ESG. Additionally, he directs Viking Capital's Charitable arm. Ravi is also the founder and managing member of Peak Health and Wellness, a functional medicine company. His interests include reading, travel, nutrition, charity, environmental activism, and spending time with his wife and kids.
About
First Affirmative Financial Network
First Affirmative is an independent, employee-owned investment advisor registered (RIA). First Affirmative provides investment advice consistent with the philosophies of sustainable, responsible, impact (SRI) investing. First Affirmative began conducting business in 1999 and believes (as it has from the beginning) that the ways in which people save, spend and invest can dramatically influence both the fabric and consciousness of society. Investors can make a meaningful difference by consciously directing investment capital toward enterprises that contribute to a clean, healthy environment, that treat people fairly and embrace equal opportunity, that produce safe and useful products, and support efforts to promote world peace. Clients who choose to invest with First Affirmative make a conscious choice to put their money to work for a dual purpose—to provide for a secure retirement, for example, while working for a better, more socially just and environmentally sustainable future for all.
Palm Beach Investment Research Group
PBIRG is a membership based not-for-profit corporation in Florida; comprising a group of high-net-worth individuals that are active investors, investment professionals, and family office members and executives. Members share and benefit from the group's collective investing intelligence and from monthly presentations by targeted investment professionals. Members are diverse but many are entrepreneurs who have transitioned to being full time investors; and who wish to participate on a monthly basis in a peer-to-peer learning experience that is independent from major institutional investment advisors. Most group events take place in Palm Beach, one of the wealthiest and most exclusive locales in the world. Group events provide a safe, collegial and stimulating environment for members to discuss and share actionable investment ideas, as well as other issues relating to significant wealth. Members, by virtue of their financial resources, can be overwhelmed by investment advisors and offerings of all kinds. The ability to discuss opportunities in an unbiased and trusted environment of peers that are not selling products/services is therefore one of the major benefits of membership.
Viking Capital
Viking Capital is a national multifamily investment firm with over 700 million dollars of assets acquired with a near term goal of $1 Billion. Focused on acquiring key assets across major metropolitan statistical areas (MSA's) demonstrating consistent rent growth and low vacancy. Viking's value-add business plan repositions properties through operational efficiencies, moderate to extensive renovations and complete rebranding. We believe in doing good through real estate by impacting communities, tenants, investors, and the environment.
Star Human Capital LLC
Star Human Capital uses 21st Century personal development tools to help leaders live with purpose, manage stress, and unleash the highest version of themselves to achieve their most audacious personal and organizational goals.
Glass Family Office
The Glass Family Office has always been at the forefront of incorporating social, environmental, and governance (ESG) issues into their investment philosophy. Long before ESG investing became a mainstream trend, the Glass family recognized the importance of considering the impact of their investments on society and the environment. As such, the Glass Family Office has made it a priority to invest in companies that align with the family's values and demonstrate a commitment to responsible corporate citizenship.
By integrating ESG factors into their investment decision-making process, the Glass Family Office is able to create portfolios that not only generate strong financial returns but also have a positive impact on the world. The firm's commitment to ESG investing has been a key driver of its success, and has set a high standard for others in the industry to follow. The Glass family's forward-thinking approach to investing has helped to raise awareness of the importance of ESG issues and has paved the way for a more responsible and sustainable future.
The Glass Family Office is a private wealth management firm that provides comprehensive financial services to the Glass family and their associated entities. The firm is dedicated to providing personalized attention and exceptional results. The Glass Family Office offers a wide range of services including investment management, estate planning, tax planning, risk management and philanthropic activities.
The firm's approach to wealth management is centered on a deep understanding of the family's unique financial needs and goals. The Glass Family Office works closely with the family to create custom-tailored financial plans that are designed to achieve their long-term objectives. With a focus on transparency, integrity, and expertise, the firm has built a reputation for providing unparalleled community service and delivering exceptional results for all of their stakeholders.
The Glass Family Office is committed to providing the family with the resources they need to achieve long term financial independence and security. With a tight knit family team of experienced professionals, the firm offers a wealth of knowledge and expertise to their partners and operating companies. Each family member has different needs, goals and objective. The Glass family is looking to do well by doing good!