Invest in Class-A luxury Multifamily Community in Grand Rapids, Michigan
Hosted by GSH Group
February 3, 2023
11:00 AM - 12:00 PM ET
Webcast
The GSH Group is thrilled to announce that we have a new property under contract, The Grove, a brand-new, Class-A luxury multifamily community in Grand Rapids, Michigan, which is considered the best market in Michigan and the Learn !
We are planning for a long-term hold of this iconic asset and projecting to return the majority of equity in the first 10 years of ownership and the rest of the equity in the subsequent few years. Over the first 10 years, we are projecting a 9.4% cash on cash return and an 18.4% cash on cash return over the span of 20 years. GSH is raising approximately $29 million of equity for this project.
We are extremely excited to purchase The Grove, a newly constructed, premier Class-A luxury multifamily community in Michigan's fastest-growing metro area, Grand Rapids. The Grove benefits from top-quality construction with best-in-class amenities and the potential for top of the market rents. We are pursuing this opportunity under the belief that The Grove has unparalleled quality and will remain the most desirable apartment community in Grand Rapids for years to come.
Our thesis is simple: We have the opportunity to acquire one of Grand Rapid's newest multifamily communities, The Grove, a 2022 vintage, 320-unit apartment community on the north side of the Grand Rapids metro area. After a strategic negotiation, GSH was able to secure the property at a 20% discount to what the seller went to market for.
GSH Group announces a new property under contract, The Grove

Learn Why Grand Rapids, Michigan is considered the best market in Michigan

Learn what makes Grand Rapids the second most competitive apartment market for renters in the nation

Learn how GSH was able to secure the property at a 20% discount
Event Recording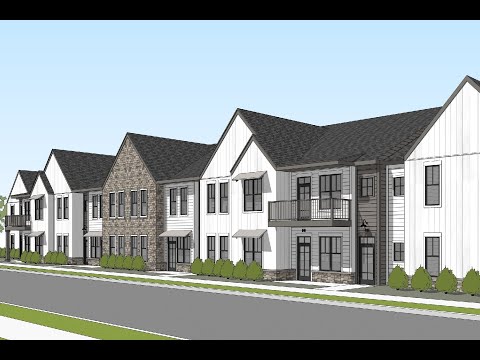 Invest in Class-A luxury Multifamily Community in Grand Rapids, Michigan
Speaker
Gideon Pfeffer

Title

CEO & Managing Partner

@

Company

GSH Group

Role

Speaker

Gideon serves as the CEO and Managing Partner and is responsible for strategic partnership initiatives and ventures, equity and debt opportunities, overseeing investment performance, and approving decisions on investments and acquisitions. He also oversees daily operations. Under Gideon's leadership and direction, in the last four and a half years, the GSH Group has raised and placed over $225 million of equity and assembled a portfolio of over 6,000 apartment units in five states, worth over a billion dollars.

Gideon has been featured in INC. Magazine and was selected as one of dBusiness Magazine's "30 in their 30s" honorees in 2017. He has served on various board and advisory roles for non-profit groups focused on community development and the revitalization of the City of Detroit. Having attended Syracuse University and as a recipient of various grants and scholarships, Gideon and his wife pay it forward by having created the Jaime and Gideon Pfeffer Scholarship Fund, created to support students in need attending Syracuse University.
About
GSH Group
The GSH Group is a privately held real estate investment firm specializing in the acquisition and management of multifamily residential properties in multiple markets that support economic stability, growth, and strong educational systems. Our growth-oriented strategy is a disciplined approach for acquiring and managing properties that fit our specific criteria. We carefully curate a portfolio of high cash-flowing opportunities for our investors. These properties are improved through simple and cost-efficient adjustments that are more predictable in scope and require less time to complete. GSH and its ESG-related Meadows brand focus on enhancing their communities with a concierge approach to improving their residents' lives while providing investors ethical and transparent communications with the opportunity to achieve superior returns on investments.