HIGH OIL PRICES, INTERNATIONAL PRIMARY OIL & GAS PRODUCER AND WINTER COMING
Hosted by Green Flame Energy
August 9, 2022
11:00 AM - 12:00 PM ET
Webcast
Greenflame is an exciting pre-IPO investment opportunity to participate in a high growth international primary oil & gas producer. Greenflame has a robust profitable financial profile and is backed by a renowned and experienced Management team with a proven track record in oil & gas. More broadly, the macro backdrop for oil & gas is bullish as oil demand is forecasted to continue to outpace supply due to many factors including the Russian and Ukraine war.
Greenflame is strategically located in the attractive Trinidad & Tobago region, the third richest country in oil & gas by GDP per capita in the Americas as approx. 40% of its GDP is derived from oil & gas. Furthermore, Trinidad & Tobago benefits from tax efficiencies providing investors in Greenflame with enhanced cash flows and superior ROI economics at the project level.
Greenflame is a proven high growth primary oil producing international corporation forecasted to reach $80+ mm in revenue in 2023 and is cash flow positive.
Greenflame has invested $20+ million to date inclusive of all required infrastructure with 110 wells drilled and over 440,000 barrels of oil produced to date on cold production. Greenflame requires no drilling as there is a large opportunity for field enhancement of existing inventory of wells and is proven by Texaco to exceed 50% rf.
High oil prices create ideal macro backdrop

Strategic location in oil rich country - Trinidad & Tobago

110 wells available with $20+ million invested to date

$80+ million in 2023 revenue with low breakeven and efficient operating expenses

Positive tax-efficient cash flows

Renowned management team with deep expertise

Carbon neutral operations
Event Recording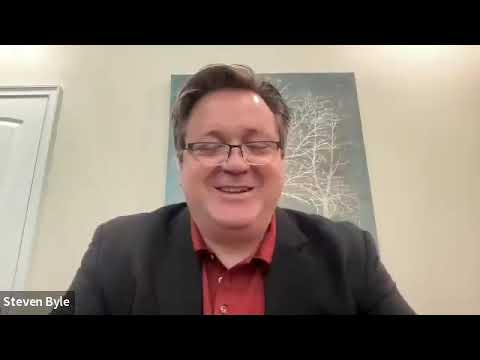 HIGH OIL PRICES, INTERNATIONAL PRIMARY OIL & GAS PRODUCER AND WINTER COMING
Attachments
Green Flame Inc. Investor Presentation

GFTT.pdf
Speakers
Steven Byle

Title

CTO

@

Company

Green Flame Energy

Role

Speaker

Steven Byle is a seasoned executive and serial entrepreneur who has created, owned and/or operated companies with a combined value exceeding US$2B. He has been a founder and/or executive at a number of start-ups and mid-sized companies, both public and private, that have achieved revenues as high as $500M with over 1500 employees. Steven has broad experience across the energy, technology and industrial construction sectors, and is specialized in applying emerging technologies and innovative business models towards making energy businesses green. He has recently overseen the development of water, waste and emission free oil sands, conversion of heavy sweet oil to biodiesel, and carbon sequestration associated with oil & gas production

Keith Lapeze

Title

COO

@

Company

Green Flame Energy

Role

Speaker

Former partner Vinson & Elkins, LLP with a J.D. from Louisiana State University that has been admitted to practice in Texas and Louisiana. Keith has been recognized as a Top 100 Trial Lawyer with extensive energy knowledge & investments. He was inducted into the LSU Law Center Hall of Fame.
About
Green Flame Energy
STRATEGIC LOCATION The 110 wells drilled on the 744-acre Parrylands Block in Trinidad & Tobago is connected to the pipeline sales point on location and is 5 miles from the Atlantic LNG Plant with 7 MMSCFPD of pure CO 2 available for EOR and sequestration.
PRODUCING ASSET $20MM+ invested to date inclusive of all required infrastructure with 110 wells drilled and over 440,000 Bbls of production to date on cold production. Adjacent to Texaco's 50+% recovery thermal EOR pilot project.
CARBON NEUTRAL PRODUCTION Our technology injects all emissions into the reservoir effectively sequestering the carbon and increasing oil production at the same time. When the CO 2 pipeline is in operation, then the project will likely become Carbon Negative.
RESERVES Gaffney Cline Reserve Report estimated 81MMBO Original Oil in Place ("OOIP") within the lease boundary (less than 500,000 bbls produced to date). Our latest carbon neutral technologies recover above 80% OOIP.
STABILITY 3rd richest country by GDP per capita in the Americas after U.S. and Canada. 40% of GDP is Oil & Gas.
PERMITTING STATUS Fully permitted for immediate implementation of the EOR project.