FIRESIDE CHAT WITH AMAN VERJEE "PRICE TAGS ON TECH COMPANIES: ANALYZING PRIVATE AND PUBLIC VALUATIONS"
Hosted by Practical Venture Capital
November 4, 2022
12:00 PM - 12:30 PM ET
Webcast
Thank you to Aman Verjee for agreeing to join us for a fireside chat. Aman is the General Partner of Practical VC, which buys unicorns on sale and invest in VC funds that are already winning to skip the first 5 years of risk associated with start up businesses. Aman's most recent venture is buying secondaries in funds at a 30% to 70% discount to the market. We are excited to have him come on our show to talk about "PRICE TAGS ON TECH COMPANIES: ANALYZING PRIVATE AND PUBLIC VALUATIONS." My goal is to not only talk about Practical VC's investment strategy but to get into his learnings from his time with the PayPal mafia. We hope that he will wander off a little bit and talk about his time as CFO of SONOS as wells. Bring all of your questions with you or send them to me in advance at michael@flaia.org. In the meantime, let's wish Aman Verjee the best of luck with Practical VC.
Skip the J-Curve

Invest in VC Funds that are Already Winning

Review of Private Markets Performance (in the US)

Review of SaaS Performance
Event Recording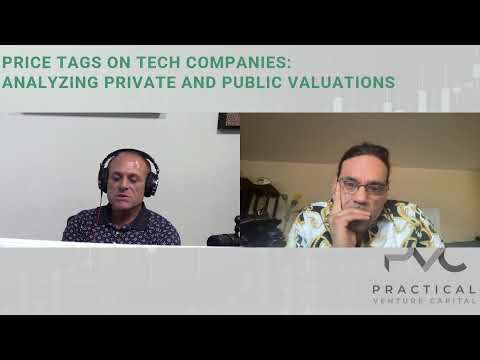 PRICE TAGS ON TECH COMPANIES
Speaker
Aman Verjee

Title

Founder / General Partner

@

Company

Practical Venture Capital

Role

Speaker

Aman Verjee has more than 15 years of financial and operational experience from both private and public technology companies. He has been a member of the management teams at some of the most successful and beloved companies in the world, including PayPal, eBay and Sonos.

Prior to becoming a general partner at Practical Venture Capital, Aman was the Chief Operating Officer of 500 Startups, which during his tenure was the world's most active venture capital firm, measured by the number of investments made. In that role, Aman managed the global fundraising team, the seed accelerator team, and the Series A growth programs. He also managed the Investment Committee for the firm's global funds, which collectively had over $450 million in AUM.

Prior to Sonos, Aman spent eight years at eBay, Inc., mostly at PayPal, which was acquired by eBay in 2002. Aman was the Chief Financial Officer of eBay's North America business, which generated over $2 billion in revenues and nearly $1 billion in operating profit. Aman also led finance and strategy for PayPal.

Aman has additional experience as Financial Analyst at Lehman Brothers and Associate at McKinsey. He graduated with a degree in economics from Stanford University and has a law degree from Harvard University.
About
Practical Venture Capital
Practical Venture Capital (PVC) is a Silicon Valley VC firm that buys secondary interests in mature, top-performing early-stage VC funds and companies. The co-founders and managing partners are Dave McClure and Aman Verjee, experienced investors and internet startup veterans who have worked at PayPal, eBay, Sonos, Founders Fund and 500 Startups. They have been early investors in 30+ unicorns and 8 IPOs that have generated 50-100x+ returns including Credit Karma, Twilio, SendGrid, Lyft, TalkDesk, Canva, among others.