Preserve Your Assets: A Guide to Life Insurance Premium Financing for the Affluent
Hosted by PROSPEROUS FINANCIAL GROUP
March 29, 2023
1:00 PM - 2:00 PM ET
Webcast
Dive into the world of wealth preservation with our upcoming webcast, "Preserve Your Assets: A Guide to Life Insurance Premium Financing for the Affluent." This enlightening session will feature an industry expert who will delve into the intricacies of life insurance premium financing, a potent wealth management strategy often underutilized by high-net-worth individuals. Throughout the webcast, our expert will discuss the benefits and best practices for incorporating premium financing into your estate planning strategy. The session will conclude with an interactive Q&A segment, offering you the opportunity to engage with our expert and address your most pressing questions. Seize this opportunity to enhance your financial acumen and discover how premium financing can help you safeguard your assets.
Unlock tax-efficient wealth preservation through premium financing.

Safeguard assets by avoiding liquidation for life insurance premiums.

Optimize intergenerational wealth transfer with strategic estate planning.

Navigate market conditions and interest rates for successful implementation.

Leverage expert insights for tailored premium financing solutions.
Event Recording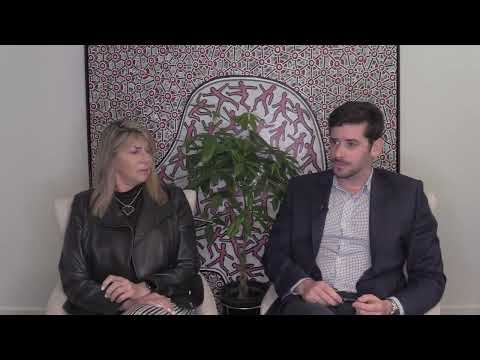 Preserve Your Assets: A Guide to Life Insurance Premium Financing for the Affluent
Speakers
Josef Schiffer

Title

Founder & CEO

@

Company

PROSPEROUS FINANCIAL GROUP

Role

Speaker

Originally from Sao Paulo, Brazil. Josef A. Schiffer served in the Israeli Defense Forces before attending the University of Miami and graduating with a BBA in Finance. After graduating, he held a variety of roles while establishing himself in the world of Financial Services. Using this industry experience in tandem with skills cultivated during his time serving in IDF, he later founded and assumed the position of CEO of Prosperous Financial Group. As the CEO, Josef A Schiffer is responsible for running all facets of day-to-day operations as well as leading management to execute long-term initiatives. Josef has a proven executive management track record and leads a team of well-versed employees with backgrounds in several industries bringing over 10 years of experience to the table.




Languages: Portuguese, Spanish, English, Hebrew

Alegria Benarroch

Title

Business Development

@

Company

PROSPEROUS FINANCIAL GROUP

Role

Speaker

Ms Benarroch joined Prosperous Financial Group as Business Development Manager in April 2021.

She graduated Cum Laude from Marymount Manhattan Collage (New York, USA) in Business Administration (1982), after serving a number of positions at national and international financial institutions, she completed her academic training with a Master of International Business Administration (MIBA) at Nova Southeastern University (Miami, USA) (1998).

Ms Benarroch has more the 30 years of experience in the financial services sector having worked as a top executive in various firms. Previous senior positions include Country Representative Officer for Venezuela of the Lafise Financial Group. Chief Executive Officer of Bancoro C.A, Deputy Director and Vice President of Administration and Finance of Banco Confederado and Corporación Televen C.A, VP of Finance Banco Federal, VP of Financial Institutions at ING Bank, VP of Investment Banking of Banque Nationale de Paris and VP of Finance Bank of America. Areas of expertise: private equity, asset management, corporate finance, mergers and acquisitions, strategic planning, capital markets, structured lending and debt restructuring. She also has extensive expertise in Business Planning, Advisory and Development for 20+ Venezuelan companies across different industries.
About
PROSPEROUS FINANCIAL GROUP
Founded to serve individuals who wish to solidify their current financial position while also planning for the prosperity of future generations. As a boutique firm catering to domestic and international high net worth clients, our services include investment consulting, estate planning, and business succession solutions. Headquartered in the heart of Miami's financial district, we provide one of the most versatile and beneficial financial products within the industry. With more than 10 years in the industry, we combine our experience with cultivated skills in finance and insurance to best serve our clients. We pride ourselves on our work with partners from the financial industry including highly rated insurance carriers, private banks, hedge funds, and family offices. This synergy allows us to provide our clientele with only the highest level of individually tailored financial services.