Real Estate, Direct Lending & Private Debt Forum 2020 – Part VI Agenda
Since COVID-19 Real Estate, Direct Lending & Private Debt has been the hardest hit segment of the global economy.  Please take a moment to view the agenda for the September 10, 2020 Forum.  We have a selection of Keynote presentations and panels cover a wide range of topics.  We hope you enjoy the forum and invite your friends to be a part of our growing community of alternative investments.
September 10th from 10 am to 4 pm Eastern Standard Time
Rob Jafek, Principal & Founder
Boomerang Capital
Multifamily Investment Expectations During and Following the COVID-19 Recession
Rob Jafek, Boomerang Capital
The Impact on Lenders of Covid Moratoriums against Eviction and Foreclosure
No matter what side of a real estate transaction you sit, the impact of US Government intervention in our business seems overwhelming.  In some cases, we welcome the help as taxpayer funded liquidity programs has certainly helped to support our fragile economy.  Unemployment benefits and PPP loans have enabled many borrowers and tenants to stay current.  On the other hand, federal and local governments have imposed eviction and foreclosure moratoriums, and those restrictions have been renewed and remain in full force in a majority of states.  Our panel of landlords, lawyers, lenders, and investors will debate their perspectives on the right direction for our country and the economy.
How does a Lender or Landlord enforce payment without the ability to remedy borrower or tenant defaults?
What impact do these moratoriums have currently and what do we foresee in the future?
How has COVID affected rent collections, demand and prices of assets
Attorneys discuss the impact they are seeing in their business and expectation for the future.
Commercial Landlords talk about the double edge sword of PPP & moratoriums
Michael D'Onofrio, Engineered Tax Services

Bill Bymel, First Lien Investment LLC
Jack Goldberg, Time Equities
Sheryl Morehead, Sunstone Properties Trust
Tony Barkan, Allagash Partners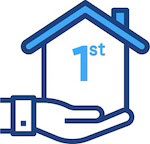 Ernest Johnson, Executive Managing Director
ApexOne Investment Partners
"Multifamily Investment Expectations During and Following the COVID-19 Recession"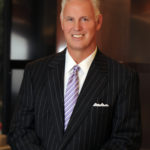 Ernest Johnson, ApexOne Investment Partners

War for Yield
With the challenging environment of "lower for longer" interest rates greatly impacting asset allocation and little expected upside remaining in most fixed income assets, where can investors turn for alternative sources of yield, stability and diversification? Niche alternative strategies uncorrelated to traditional equity or fixed income markets can help meet those investment objectives. With equity markets peaking, the time to address head-on is now. Please join us for an enlightening discussion on ways investors can achieve their investment objectives outside of traditional asset classes.
How are non-correlated niche strategies able to generate relatively meaningful income in a weak fixed income investment environment?
With equity markets at peak or near-peak levels, how can investors achieve non-correlated fixed income portfolio diversification in order to be defensive for when market volatility returns?
A discussion of various strategies that are largely uncorrelated to broader markets, producing predictable, attractive yields regardless of equity or fixed income market performance.
What are the main risks of these types of non-correlated alternative yield strategies?
How does their liquidity differ from the more correlated traditional fixed income strategies?
How does an investor effectively find these types of investments and effectively due diligence them?
How has social distancing and the economic impact of Covid-19 affected these alternative fixed income investments?
Joseph Abramson, Northvest Capital

Scott Romanek, AIR Asset Management
Brett Hickey, Star Mountain Capital

Steven Groslin, ASG Capital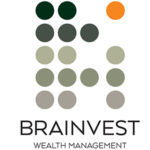 Dr. Bharat Sangani, MD, Chairman
Encore Enterprises
An Expert's Outlook on Commercial Real Estate Sector Investing: Past, Present, and Future
Dr. Bharat Sangani, Encore Enterprises
Camilo Nino, Founder & CEO
Linkvest Capital LLC
Commercial Investment Opportunities and Private Lending in Today's Economic Climate within the Southeast Region
Camilo Nino, Linkvest Capital

Joseph DeMatteo Sr., President,
JDM Capital Hospitality Management Group
Boutique vs Branded: Distressed Opportunities in Hospitality
Joseph DeMatteo, JDM Capital

John Morabito, Portfolio Manager
EnTrust Global, Blue Sky Aviation Strategy
An Introduction to Investment in Commercial Aircraft
John Morabito, Entrust Global

Dave Lamb,
National Property Director
Sunstar Insurance
Insurance Premiums in a Hardening Market
Dave Lamb, Lakenan Insurance

Michael Corcelli, Founder & Chairman
FLAIA
"DIgital Solutions"
Rainford Knight, PhD, Founder
FIF
Closing Remarks