Webcast Registration
Topic: Boutique vs Branded: Distressed Opportunities in Hospitality
Time: September 15, 2020 01:00 pm Eastern Standard Time
Opportunities are emerging to develop, redevelop, and repurpose Hospitality projects. What is the value proposition for branded or boutique strategies when acquiring distressed hotel properties and how does the geographic location of these assets impact that decision?
Cost
Development / Redevelopment?
Upbranding / Downbranding?
Markets | Urban vs. Suburban
Distressed | Speed of Recovery & Long Term Aspects
JDM Capital Hospitality Management Group ; provides operating and financial support for the day to day management and asset oversight for direct acquisitions, joint venture partnerships and control decision participation in co-general partnership opportunities for hospitality properties worldwide. We buy, brand and build to bring the solutions most needed to fix a complicated asset class.
Speaker
Joseph W. DeMatteo Sr - Founder & President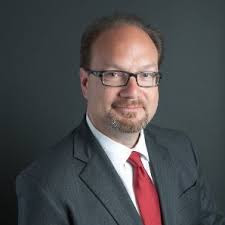 For almost three decades, Joseph has been a leading industry expert in the fields of hospitality and real estate management. His expertise in all facets of hospitality allows him to create one of a kind experiences that drive consumer demand and consistent returns for investors. An industry thought-leader and dedicated teacher, Joseph has spearheaded the asset management and hospitality programs as a faculty member and lecturer at NYU Masters Program at the Real Estate Institute, and Northeastern University's D'Amore McKim School of Business.

His educational accomplishments include a B.S. in Finance from the State University of New York, the completion of an Executive Management Program from Harvard Law School, a Degree in Building and Construction Management, Certificates in International Business and Finance & Hotel Operations all from New York University.